You have surely heard that public speaking is one of the biggest fears of most people. Maybe you have even experienced this fear first hand as a result of having to give a talk or speech to a group. Whether it was at work or a community function, you might agree that this fear of speaking is real and justified. Although this is easy to believe the old Jerry Seinfeld joke about how most people would rather be in the casket than having to deliver a eulogy for a crowd, the real reason for this fear is harder to understand that you might think. And once you understand it clearly, it is also actually easy to overcome.
Having been paid to present for over 20 years, I am often involved in discussions about presenting. During these interactions I have learned this fear people develop of speaking originates from the fear of making mistakes while up on stage. Here are 10 common examples of these mistakes (which you might have some fear of too):
Going blank
Being too nervous
Forgetting important points to say
Not being liked by the audience
Having distracting repetitive behaviors
Not having good energy levels
Not being able to inspire the group
Not being funny
Not having quality information
Not being ready for questions
In addition to those the list above, there are 10 other real errors people often make that you should fear as well:
Reading from your powerpoint
Reading from your handouts
Making no eye contact
Leaning on the podium
Speaking too fast
Speaking too slow
Weak opening and or close
Making excuses or apologies
No audience interaction
Poor selling technique
Now that you have seen 20 things (and there are many more!) that can possibly go wrong during your talk, you may even be more discouraged about your chances of being a great presenter. But, like many people, you will see you are actually worried about the wrong mistakes!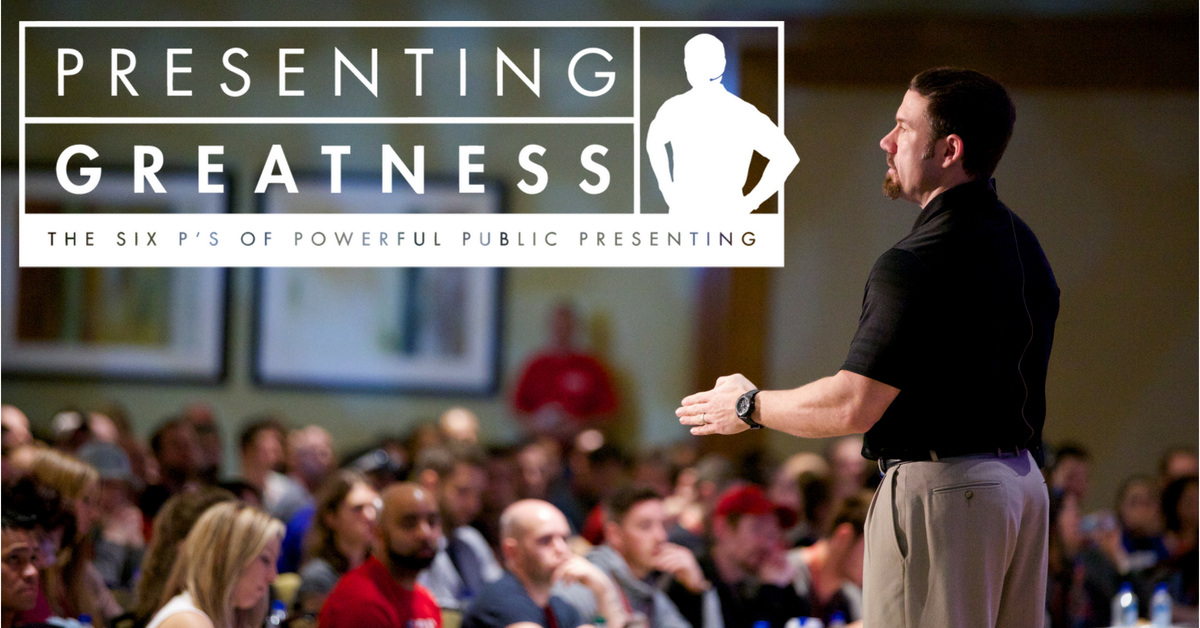 As I started to look at all of the mistakes people feared about speaking, I took at look at my process for getting ready for a speech. That is when I realized that there are actually 6 bigger mistakes that will lead to all of the mistakes listed above! If you have a process and follow it before your next talk you will minimize the chances any of the other mistakes on the list will happen. And if you know you have less chance for making mistakes, you have less fear and then get to really experience the joy of speaking. So what are the real big 6 mistakes you can make that lead to all the others?
No Planning
The truth about speaking: "Failing to plan is planning to fail." If you want to create a great talk, the planning stage is critical to your success. To avoid some of the mistakes above you have to properly create your topic and plan your outline around your passion and purpose.
No Preparation
Without the right prep, you can't powerfully present. The preparation stage develops the parts of a speech your audience can't see. Want to be less fearful, then you have to be prepared in areas like your attire, powerpoint, room prep, story telling and picking a title.
No Practice
You don't become a great speaker by watching or reading. The secret is practice. The practice stage helps you refine your skills and decrease your fears. Your job is to find the best practice methods to bring out your personality on stage.
No Presenting Experience
You can't hide up on stage. Only after you've properly planned, prepped and practiced will you be ready to shine. A standing ovation only happens when you present your material like a pro. Actual presenting experience will remove fears about pace, pitch, posture and playing the crowd.
No Probing
Your speaking will only improve after valuable feedback from your performance. This stage is forgotten by most people and they don't improve for the next talk. By properly getting feedback from the audience or hosts, preserving your work and preparing yourself for Q and A's after your talk, you can present with confidence.
No Promotion
Every presentation is a sale. Even if you aren't selling a book in the back of the room, you are still selling your ideas. You have to know how to sell or promote yourself with confidence during a talk, and how put a value on what you do and price out your next speech.
For the last few years, I have been consulting people to be a more confident and persuasive presenter. This experience forced me to create a step-by-step process how to develop a winning talk from an opening idea right to the standing ovation. Helping others helped me to understand that speaking is actually a skill and anyone, with the right process can improve. The result of examining my process led to the creation of Presenting Greatness: The 6 P's of Powerful Public Presenting. Presenting Greatness is an interactive online course that walks you through my process to avoid mistakes and reduce fear. When you join the course you will receive 52 training modules that outline every aspect of presenting from the development of your idea to your first standing ovation. At over 8 hours of content and a manual to follow, this product separates itself from other materials on the market.
After helping hundreds of people to improve their speaking skills, I guarantee once you access Presenting Greatness and follow my step-by-step blueprint, you will become the confident and powerful speaker of whom you have dreamed. Whether it is a five-minute speech at work, selling an idea or product or at work, or standing up in front of 1000 people, Presenting Greatness will have you fearless and prepared to shine.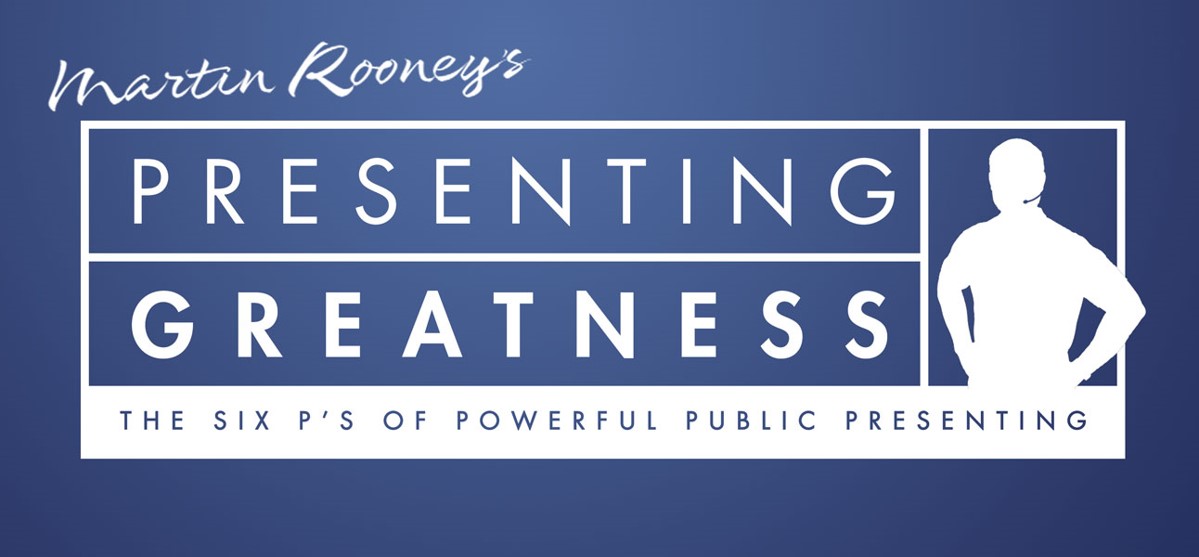 Tags: Making Mistakes on Stage, Powerful Public Presenting., Presenting, Public Speaking Fear, Public Speaking Mistakes, Speaking Mistakes, speaking skills, speaking too fast, speaking too slow